The Nebula Award Nominees have been announced! If I was able to find the stories I provided a link, but some are in issues of magazines that I can't find. Click the picture to check out the book on Goodreads. Which books have you read? What books do you think should win? Winners are chosen in May!
I have to admit that I haven't read a lot of these. I did read Uprooted and that was amazing! So I am rooting for that one! I also really want to read The Fifth Season so hopefully I'll have time before May!
Update: Winners have been Chosen! Winners are named after the nominations in each category. 
---
Novel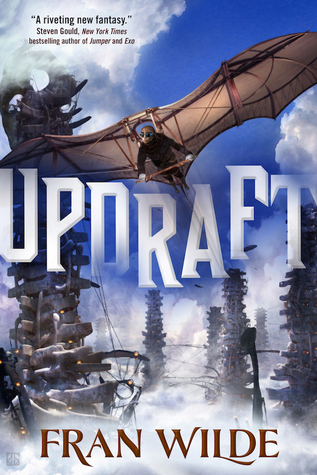 Winner: Uprooted!
---
Novella 
"The New Mother" Eugene Fischer (Asimov's 4-5/15)
"The Pauper Prince and the Eucalyptus Jinn" Usman T. Malik (Tor.com 4/22/15)
"Waters of Versailles" Kelly Robson (Tor.com 6/10/15)
Winner: Binti 
---
Novelette
"Rattlesnakes and Men" Michael Bishop (Asimov's 2/15)
"And You Shall Know Her by the Trail of Dead" Brooke Bolander (Lightspeed 2/15)
"Grandmother-nai-Leylit's Cloth of Winds" Rose Lemberg (Beneath Ceaseless Skies 6/11/15)
"The Ladies' Aquatic Gardening Society" Henry Lien (Asimov's 6/15)
"The Deepwater Bride" Tamsyn Muir (F&SF 7-8/15)
"Our Lady of the Open Road" Sarah Pinsker (Asimov's 6/15)
Winner: "Our Lady of the Open Road"
---
Short Story
"Madeleine" Amal El-Mohtar (Lightspeed 6/15)
"Cat Pictures Please" Naomi Kritzer (Clarkesworld 1/15)
"Damage" David D. Levine (Tor.com 1/21/15)
"When Your Child Strays From God" Sam J. Miller (Clarkesworld 7/15)
"Today I Am Paul" Martin L. Shoemaker (Clarkesworld 8/15)
"Hungry Daughters of Starving Mothers" Alyssa Wong (Nightmare 10/15)
Winner: "Hungry Daughter's of Starving Mothers"
---
Ray Bradbury Award for Outstanding Dramatic Presentation
Jessica Jones: AKA Smile, Teleplay by Scott Reynolds & Melissa Rosenberg; Story by Jamie King & Scott Reynolds (Episode 13)
Mad Max: Fury Road, Written by George Miller, Brendan McCarthy, Nick Lathouris
The Martian, Screenplay by Drew Goddard
Star Wars: The Force Awakens, Written by Lawrence Kasdan & J.J. Abrams and Michael Arndt
Winner: Mad Max
---
Andre Norton Award for Young Adult Science Fiction & Fantasy
Winner: Updraft
---
Source: Science Fiction & Fantasy Writers of America
*all pictures are from goodreads.com. Click on the picture for source information.