*Sunday Showcase is a weekly feature in which I discuss a bunch of blogging and bookish things I discovered over the week. Typically, I will showcase a new blog I found or a great one that I follow, an interesting post or two, and a book I discovered and/or added to my TBR list! Every once in a while I may also have some other interesting bookish things to share. 🙂
---
Awesome Blog!
AH, Regina, Christal, D.G., Wendy and Angie run an amazing blog called Bad Ass Book Reviews, which I discovered this week. It is a fantastic blog in which they review pretty much EVERYTHING! So if you like to read several different genres than I highly suggest checking it out! Their most recent post was a Lunar Chronicles Read-Along, which I'm sure was fantastic, but I haven't read the series yet so I don't want to spoil anything. This is a great blog that posts regularly, so I would check them out!
Interesting Post!
Lola @ Hit or Miss Books had an interesting video in which she discusses Stand-Alones and Series and which one she prefers. Honestly, I agree with several of her points. I can't decide which I prefer because there are pros and cons to both. However, I tend to lead more towards series because I end up always wanting more if the stand-alone was really good!
New Book!
I fi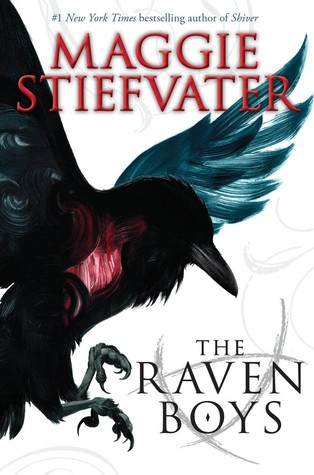 nally found enough positive reviews of the Raven Cycle to convince me to read it! It does sound exciting and the covers are just amazing! I'm really excited to start this series, but alas I have two other ones I'm reading right now, but I will get around to it soon! I'm always hesitant to read young adult books because most of them are really terrible, however I have high hopes for this one!