There are very few books left in the year that I am excited about so I will be combining months for this post. Hopefully, there are more in the following months that I will be looking forward to.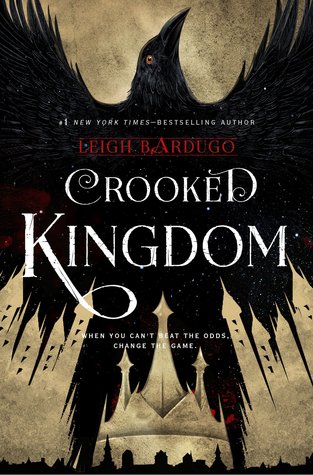 I am currently reading the Alcatraz series by Brandon Sanderson and this is the final book in the series! I cannot wait to read it!! If you haven't checked out his children's series, I highly recommend you do. It's fantastic. It is released September 6th!
I can't wait until the Lockwood & Co. series is completed so I can begin reading it. I love Jonathan Stroud's Bartimaeus Trilogy, so I have high hopes for this one. I don't want to include the blurb for this one because I don't want to read it since it may contain spoilers from previous books. It's released September 13th!
Frost Like Night releases on September 20th! I bought the first book from my library book sale for .50 since I heard some good things about it. I believe this is the last book in the series, so I can't wait to binge read as soon as it is released!
I cannot wait for Crooked Kingdom! I have heard such great things about this series and I cannot wait to read it! I will begin reading the first book just before this one comes out, so hopefully this will be a pre-order for me! That cover is stunning by the way! It releases September 27th!
OMG! When I found out they were releasing an illustrated version of Game of Thrones I knew I had to have it! I can't wait until this comes out. I really hope the illustrations are as spectacular as I want them to be! EEKKKK! Releases October 18th!!!!
So what are you all excited about?